Embroidery
Professional Finish / Low MOQ / High Quality / Ultra Durable
EMBROIDERY WITH TSHIRTSONLY
At TShirtsOnly we boast a superfast custom logo embroidery service utilising a 48 head embroidery machine and using the highest quality colour fast polyester threads.
HOW IT WORKS
Embroidery is the process of reproducing your logo or artwork in thread, and is considered to add a higher value to a garment. The first step is to 'digitise' your artwork to create a file that the embroidery machine recognises. Your artwork is colour matched to the closest thread colours, we use Madeira threads which are available in over 400 colours.
The garments are then loaded onto embroidery hoops which slide into the machine and we're ready to go.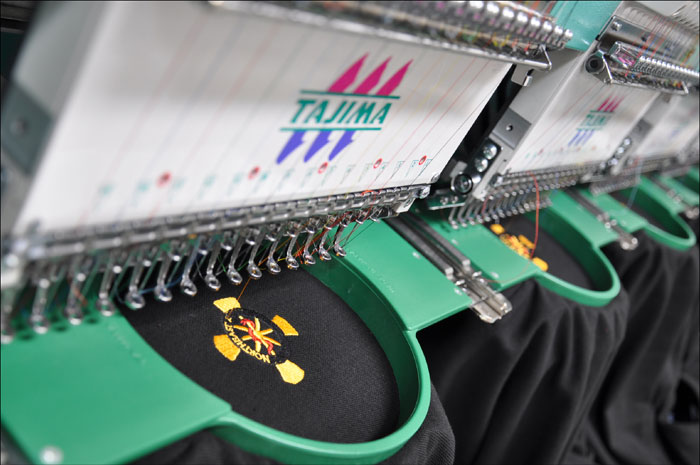 PERFECT FOR
Embroidery is primarily used on workwear or business attire, and is particularly effective on polo shirts and hats. Perfect for small/medium sized artwork with limited detail and colour, it has also seen a recent increase in popularity from fashion and skate brands. Price is calculated on quantity, garment type, number of positions and embroidery size. If you are looking to keep the cost down think about limiting the number of positions and size of embroidery. Check out our decoration guide to compare custom logo embroidery with the other services we offer.